363 2ND ST.
CONFLUENCE, PA 15424 USA
PHONE - 1.800.447.2820 .....FAX - 1.814.395.9179
Message From Our President
Rich Mowry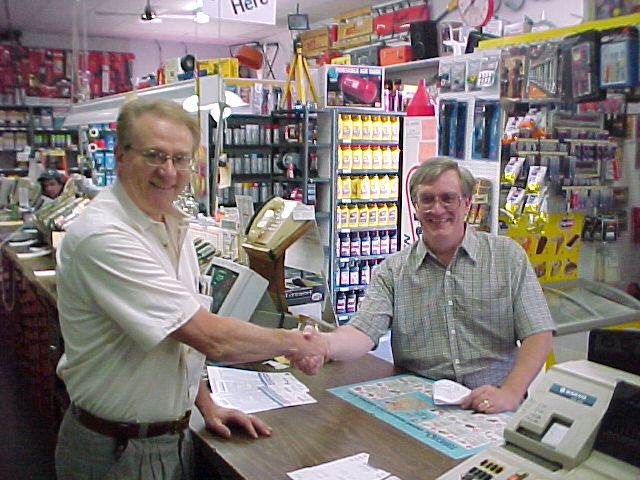 Rich Mowry(r) & Cliff Yerkey of Motor Supply Co. of Donora, PA
Welcome to Speedometer Service Co.
Thank you kindly for viewing our Home Page.
How can we be of service?
Having been the CEO since 1979, I have seen many changes occur in our industry. One of the most significant changes or advancements which affects all industries is the use of the internet. Here now we can reach millions of people at any given time. I am quite proud of our Home Page and I am also proud of the fact that we have survived & prospered in the automotive aftermarket for over 87 years. Not many companies can say the same. It is because of customers, such as Motor Supply above, who allow us the opportunity to satisfy their needs. Due to our experience, we are able to understand each customer's request and assist them with the appropriate product. Our expertise and our customer service is unsurpassed.

If you're not already a customer, allow us the opportunity to be of service to you and your company. Contact us today with your request.

Since 1921.

THANK YOU FOR YOUR CONTINUED PATRONAGE.